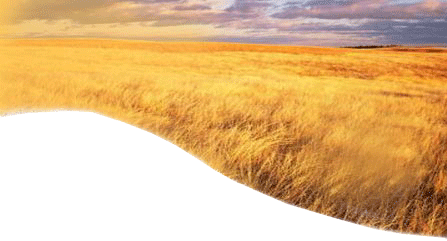 Hatcher

This CSU variety is one of the top All-Around yields in Colorado, Kansas and Texas variety trials. It is  consistent as a Top Yielder in both dryland and irrigated trials for the past four years. Hatcher is gaining acreage throughout the high plains, and will continue to do so due to its drought tolerance, low risk of freeze out, and consistently high yields.

TAM 111

This variety was developed by Texas A&M and is licensed to AgriPro. TAM 111 is the acreage leader in the western high plains because of its track record in consistently high yields. It is resistant to stripe rust, and its thrashability is excellent. It has good stem stability, good test weight, low risk of freeze out, and good drought tolerance.

TAM 401

This AgriPro  is an early maturing, awnless, semi-dwarf, hard red winter wheat variety with red chaff. It has good stress tolerance and low vernalization requirement. It is adapted to all wheat growing areas in Texas, but has shown exceptional performance in the warmer and more humid areas such as South Central, Blacklands, and the Rolling Plains. TAM 401 has excellent grain yield potential, good resistance to foliar diseases, and acceptable hard red winter wheat end-use quality. Tam 401 is resistant to both leaf rust and stripe rust. Consequently, its performance has been excellent not only in Texas but throughout the Great Plains.

TAM 113

This is a hard red winter wheat variety with excellent adaptation to the High Plains and Southern Plains. It features superior disease resistance in a broad region that  stretche from Texas to South Dakota. The variety is resistant to the prevalent  races of leaf and stripe rust. The variety has forage potential and can be used in a dual-purpose  (grazing plus grain) system.

TAM 114

This new variety from Texas A&M AgriLife Research, marketed by AGSECO is proving to be very much like TAM 111 with higher yields and resistance to stripe, leaf, and stem rust.  It can stand heavy grazing and still produce grain in the spring. Excellent millimg and baking quality.

WB-Cedar

This is a Hard Red Winter wheat variety with excellent yield potential, as well as a good foliar

disease package that includes very good resistance to Yellow (Stripe) Rust, Leaf Rust and Tan Spot. This variety appeals most to growers with high-production systems because of its strong straw with exceptional yield potential.

WB-Grainfield

has excellent yield potential in the medium to medium-late maturity range. With good tolerance to Leaf Rust and Soil-Borne Mosaic, this enables a wide adaptation from east to west. Very good drought tolerance and very good shattering reputation.

Winterhawk

This is a Hard Red Winter variety that gives growers excellent yield potential and drought tolerance. This medium-tall, medium-maturing variety also offers excellent test weight and grazing potential for a variety of production needs across the Central and High Plains.

WB-4458

This is an early-medium maturing Hard Red Winter variety, gives growers some great qualities including excellent straw strength, winter hardiness, shatter resistance and yield potential, as well as very good test weight. As a broadly adapted variety, WB4458 has good drought tolerance and acid soil tolerance to fit a variety of production conditions.

For further analysis,
click here
to view Dr. Brent Bean's 2009 Wheat Variety Trials results in another window.